Facilities
We cover from designing to packing fasteners consistently at our factory.
Here are the machines for our fasteners.
54 heading machines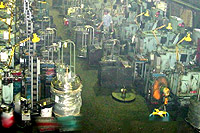 Our heading machines produce fasteners between 2.1~10.0mm in external diameter and with a device from U.S.A. attached to it, defective one will be ejected.
63 rolling machines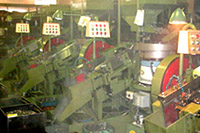 Since we have many earthquakes in Japan, our customers requested longer screws and to meet the request, our rolling machines were made possible to reach up to 200mm in length to make even stronger houses/buildings.
13 pointer machines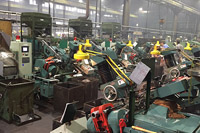 Our pointer machine which just a few of the same kind exist in Japan can have drill blades of M3~M10 to make specific fasteners while it is usually between M3~M7 for other companies.
Quenching Turnances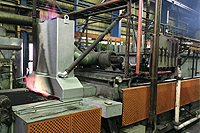 Quenching turnances(heat-treatment) affects the performance of screws greatly and for that reason we do quenching turnances at our factory by taking 24-hour shifts to keep the appropriate temperature for screws.
We will certainly accommodate the needs from our customers such as clamping strength.
Vacuum Nitrogenation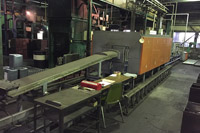 Our vacuum nitrogenation furnace makes the strengthened edges of SUS 410 stainless fasteners.
Geomet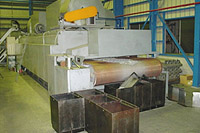 For the surface treatment, we have introduced No.1 worlds share Geomet in 2006 which was specially made for screws to make Chromium-free screws.
Automatic Packaging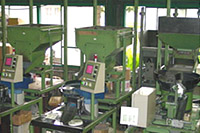 Automatic packing machines are operating for bag filling and box packing so there won't be mistakes in quantity.
12 Transport equipment (overhead traveling crane, forklift)
25 Machine tools (detailed lathe, grinding machine, milling machine)
5 Testing equipment (salt spray testing instrument, micro vickers penetrometer)
5 Screening machines (roller screening)
1 Automatic centrifugal separator